Things To Do.
Come explore the West Coast of Vancouver Island, British Columbia. Ucluelet, Pacific Rim National Park and Tofino are absolutely beautiful year-round.

Below is a quick list of some of the top activities to enjoy while you are staying with us at Point West Cottages.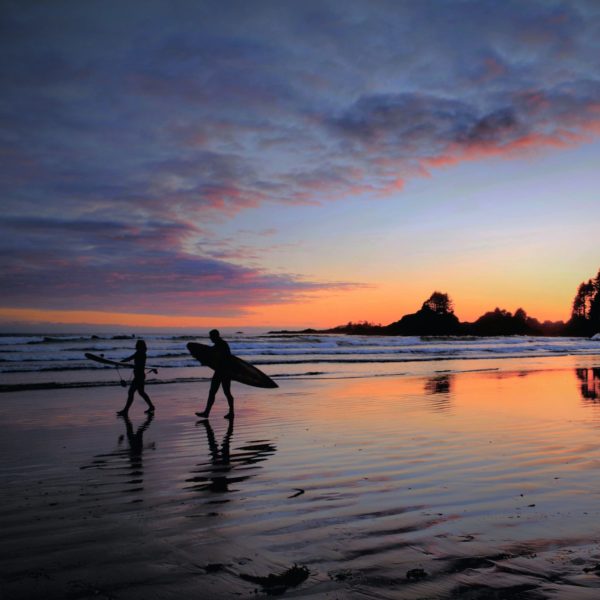 Surfing
The water in Ucluelet and Tofino is a cool, yet fairly constant 10°C/50°F, making surfing a year-round activity, with some of the best rides being caught during the winter when the surf is definitely up with a strong, fairly consistent swell. Local companies provide beginner and intermediate lessons for surf enthusiasts of all ages. Join in the fun and surf beautiful Wickaninnish Beach, Long Beach, and others.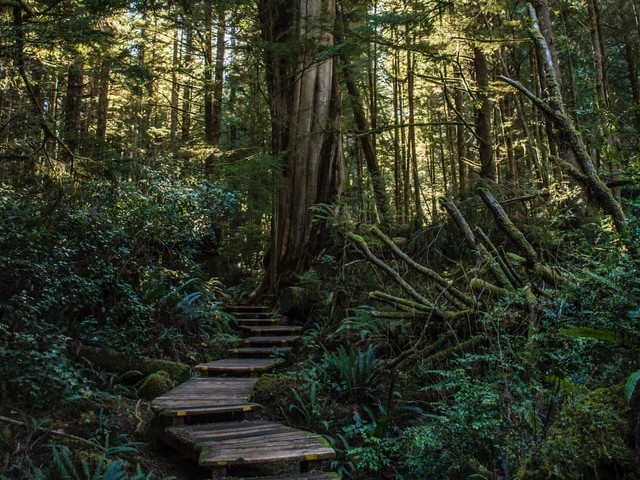 Pacific Rim National Park
Suit up in your storm gear and watch the winter breakers crash on a rocky shoreline, or enjoy a summer stroll along an endless sandy beach. Step out of your kayak to be greeted by a First Nation Beach Keeper, or hear ancient legends told around the campfire by Guardians of the West Coast Trail. Pacific Rim National Park Reserve offers a West Coast experience steeped in nature and history.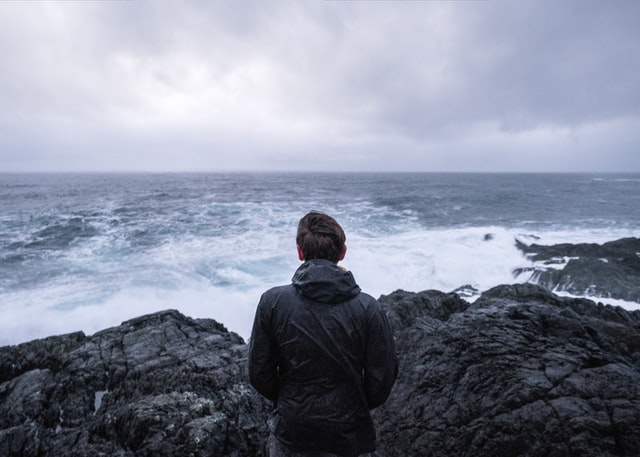 Stormwatching
These winter tempests enchant locals and visitors with a mesmerizing display of Mother Nature's fury. The ocean writhes back and forth while dark clouds hover low on the horizon. Waves hurtle toward the shore and crash thunderously onto beach and rocky coastline. Sheets of rain pour from the sky drenching everything below. And fierce winds rattle even the most steadfast of trees.

Storm watching in Ucluelet is a humbling and thrilling experience.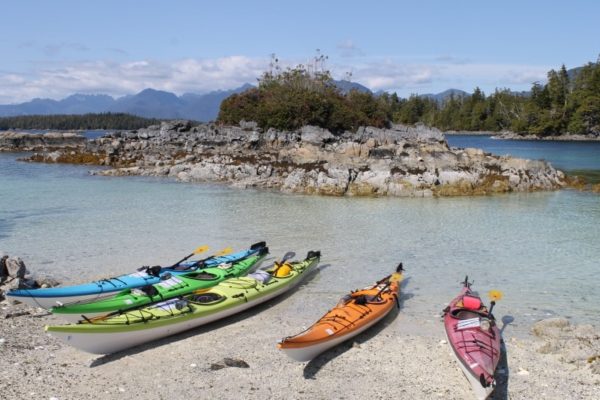 Ocean Kayaking
Ucluelet and Tofino are world class kayaking destinations, and it's a kayaker's paradise; join a guided kayaking adventure tour within the Ucluelet Harbour or out to the majestic Broken Group Islands. Kayaking the calm, sheltered waters of Ucluelet Harbour (appx 3hrs) is an ideal way to discover the history, culture and industry of this working west coast harbour. Watch harbour seals, sea lions, eagles, bears and the occasional whale from your unique vantage point on the water. It does not get any better for an awesome getaway!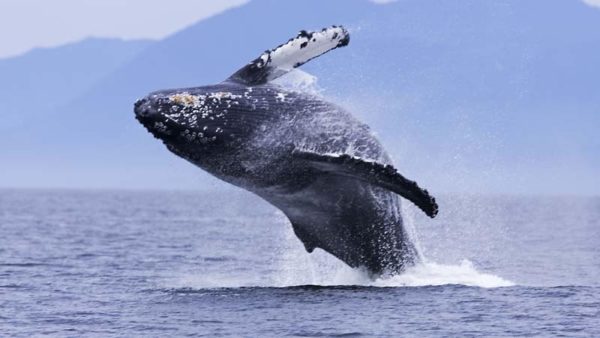 Whale Watching
Grey whales, orcas, humpbacks and the occasional minke can be seen in these Pacific Northwest waters any time of year off the West Coast of Vancouver Island. Ucluelet are Tofino are the mecca's of whale watching, and many local companies with decades of experience can lead you to a amazing adventure on the water. Many also specializes in whale and bear watching tours (worth doing for sure!)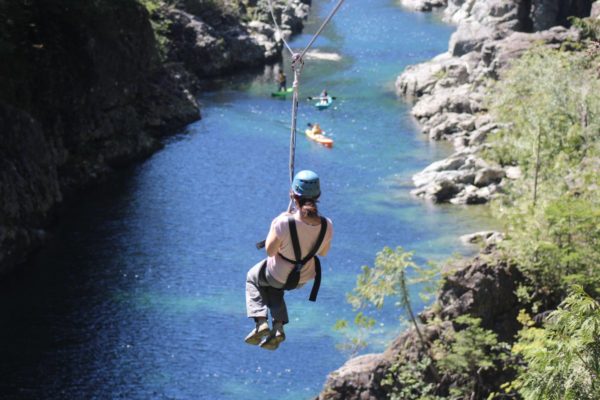 Zipline Eco Tour
This is one of the 'DO NOT MISS' beautifully stunning zip-line cultural eco tours to add to your time on the West Coast. WestCoast Wild is located in Tla-o-qui-aht First Nations Territory, The Ha'uukmin Tribal Park; one of the most beautiful areas on Vancouver Island. Join our team of professional guides as they take you on a breathtaking zip-line experience like you've never had before! Great for all ages.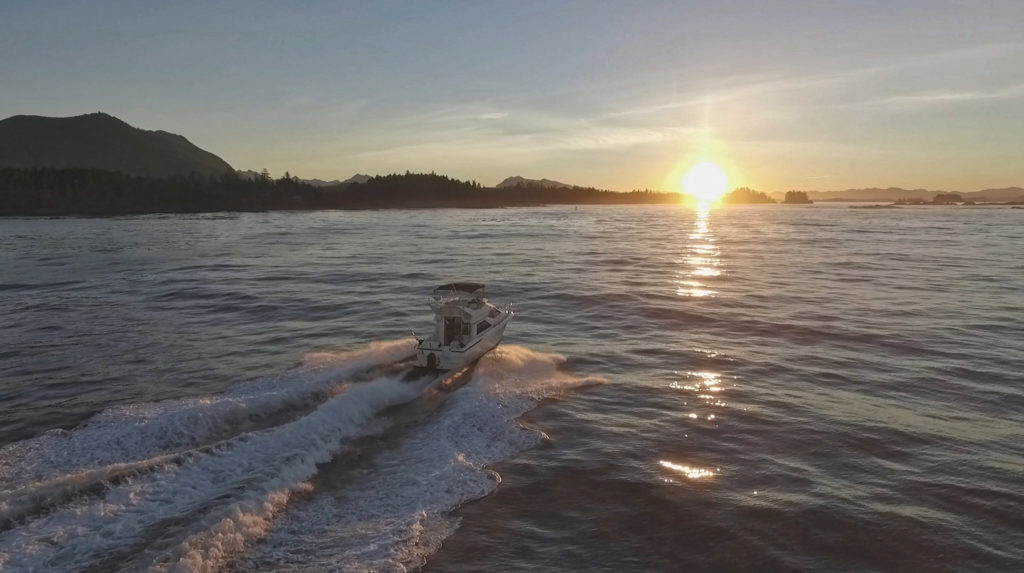 Whale Watching & Fishing Charters

Whale Watching and Fishing Charters with Captain Cameron over at Cameron Ocean Adventures is an experience of a lifetime. They provide top notch sport fishing and whale watching aboard their 35′ and 43′ luxury motor yachts based in beautiful Ucluelet, British Columbia. Get ready for a wonderful trip, with memories that will last a lifetime.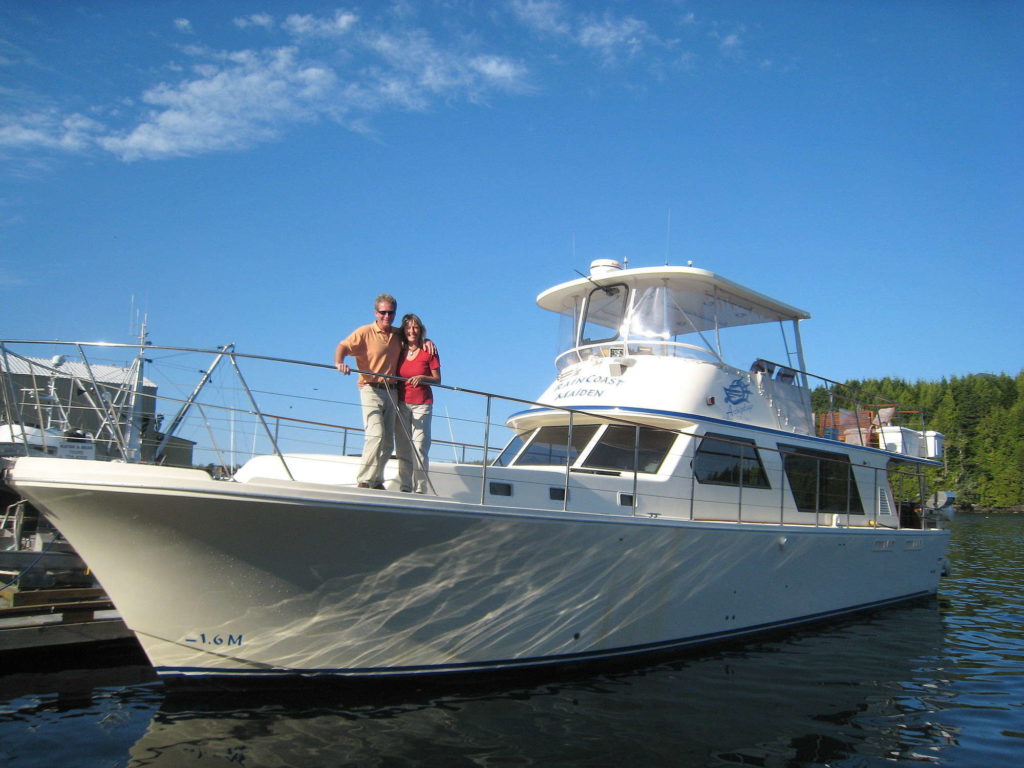 Wildlife Luxury Tour
Come hop aboard a 'Wildlife Luxury Tour' with Alan and Toddy over at Archipelago Cruises. They invite you to spend some time with them on their boat, the "Raincoast Maiden". Alan is a seasoned mariner who has spent more than 30 years fishing commercially all over the West Coast. He will be happy to share his knowledge of the area with you. As your hosts they offer decades of experience, and their long love affair with the area.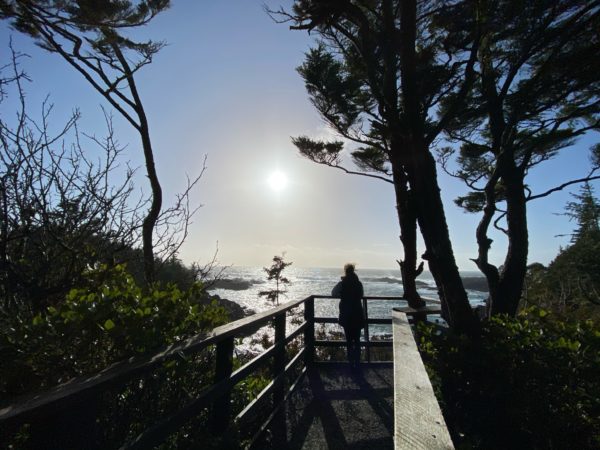 The Wild Pacific Trail
"A stunningly beautiful hike along the coast" "Breathtakingly wild yet extraordinarily accessible" The Wild Pacific Trail is a 7-phase trail system along the West Coast's rugged cliffs and shoreline. You'll discover spectacular shoreline panoramas and hike through ancient cedar and spruce-filled forest. This trail is a spectacular hike at any time of the year, from sunrise to sunset.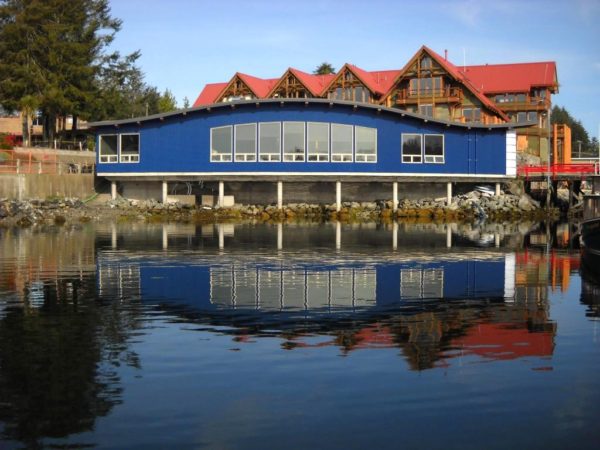 Ucluelet Aquarium
Visitors to the Ucluelet Aquarium can expect an up close and personal encounter with a diversity of local marine life. They provide a stimulating "hands on" learning environment for people of all ages. All of the display specimens were gathered in local waters right outside the aquarium's doorstep. The creatures you'll see on display are released back into the wild. Knowledgeable staff members are always available to answer your questions.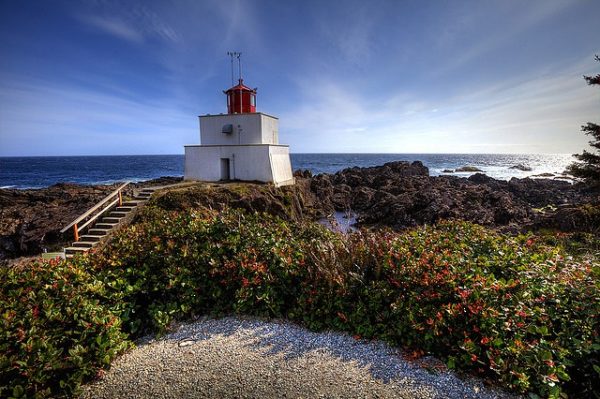 Amphitrite Point Lighthouse
Come and pay a visit to one of the most famous lighthouses in the world! The lighthouse is easily found and well marked. It offers amazing sunrises and sunset views and if you are lucky, you might see some whales from the rocky shoreline. One of the nicest things to do while at the Lighthouse is to complete The Lighthouse Loop walk. It is just 2.5km and part of the Wild Pacific Trail. It offers dramatic views of Barkley Sound. This loop can be completed in 45-60 minutes and offers several viewpoints and bench lookouts.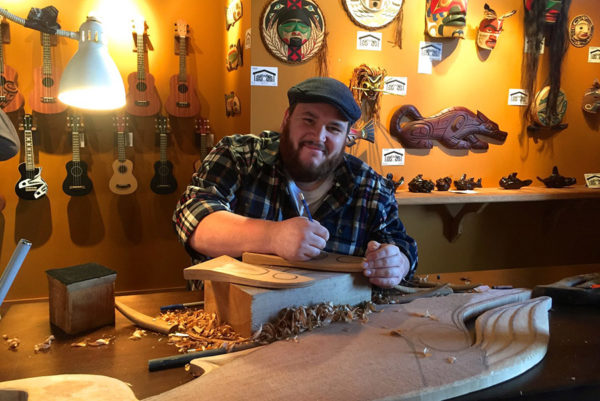 Native Art at Cedar House Gallery Huu-Mees-Ma-A
Cedar House represents a selection of local and regional First Nations artists who work in a variety of traditional and contemporary native styles. It specializes in cedar works, primarily masks, bent wood boxes, paddles and bowls. The gallery also has cedar bark hats, basketry and jewelry. They also carry a selection of original paintings, fine art prints, as well as native silver, clothing, leather and knitted goods and many more gift items to choose from.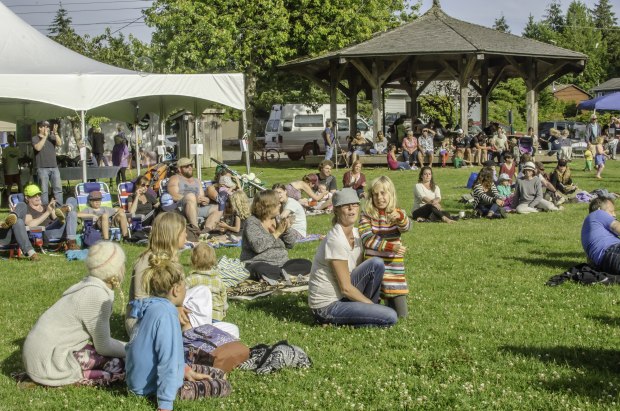 The Culture of Ucluelet
Over the years, the Pacific Rim Art Society has introduced hundreds of community members and visitors to the work of local and visiting artists, including visual artists, actors, writers, film makers, dancers, and musicians. The Pacific Rim Arts Society has over 90 ongoing year-round arts and culture activities to Tofino, Ucluelet and local First Nations communities. See their Festivals and Programs by visiting their website.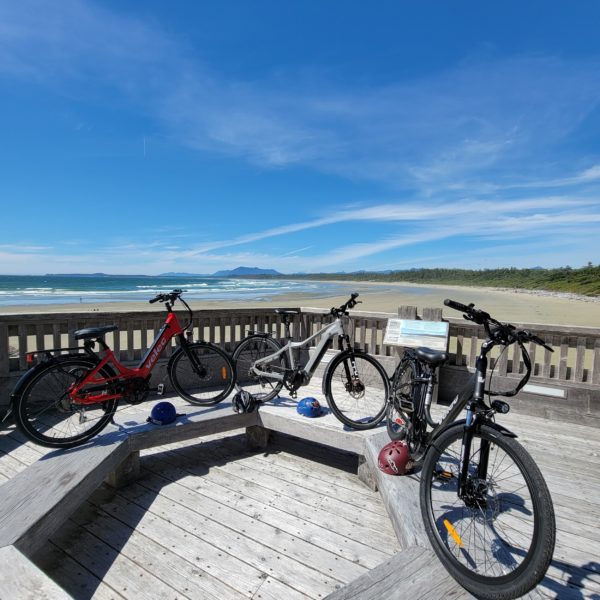 T̓iick̓in Ebike Rentals

From beaches to forests to bicycle paths, discovering the whole area of the Pacific Rim National Park is best done while taking your time and enjoying the scenery.
Choose T̓IICK̓IN Ebike Rentals for an enjoyable time discovering the area in ease with electronic bicycles.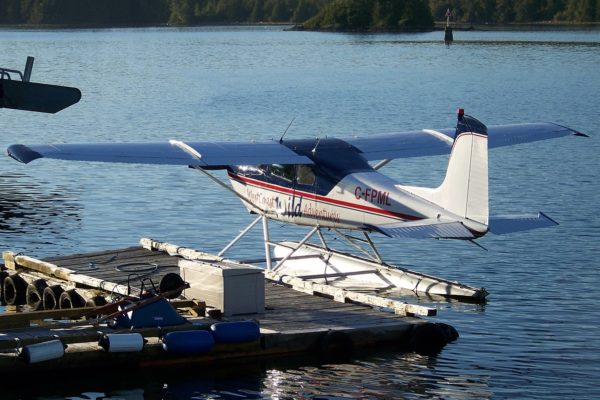 West Coast Wild Adventures
Whale Watching, Scenic Flights & Custom Charters. Make it a vacation to remember and ask Louie to show you around the island. You will be amazed at the views from his Cessna 18 Float Plane! Take a flight to the Hot Springs, visit a Glacier Lake, or spend some time on your own Private Island in the Pacific… Louie can make it happen!